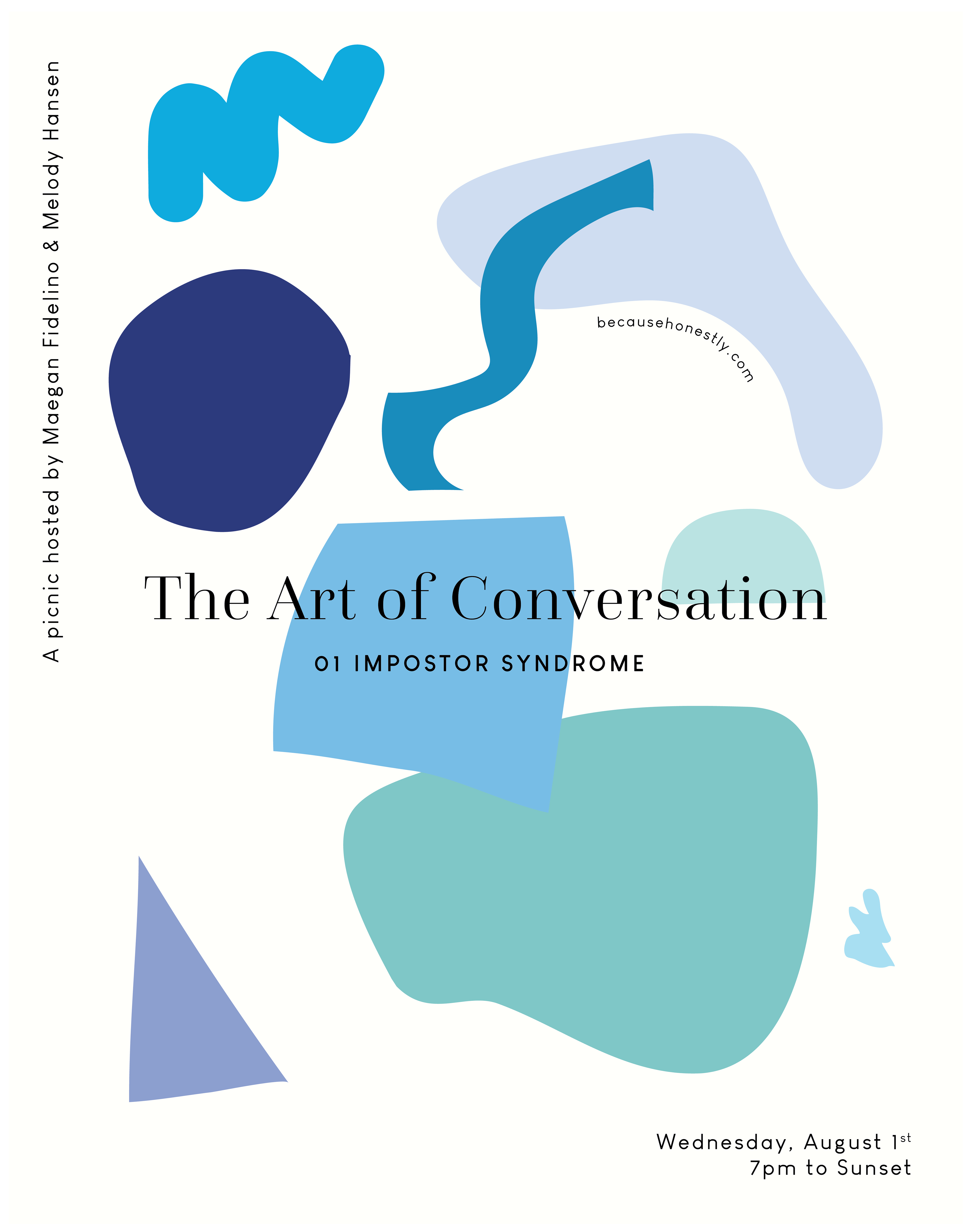 The first event in the series, "01 Imposter Syndrome," was a picnic where guests were encouraged to discuss the inherent fears and doubts that come alongside success and accomplishments. 
We provided light snacks and gift packages that included stickers, candies, and original art. 
Guests were encouraged to wear the colour blue.